30 Jul

ROOH Band rocks Dubai Expo Stage for Diwali and Republic Day

ऐ मेरी ज़मीं, महबूब मेरी

मेरी नस-नस में तेरा इश्क़ बहे

Even powerful lyrics by B Praak cannot match the excitement felt by ROOH the musicians from Dubai when they were called upon by the Indian Consulate, Dubai, to perform on the Republic Day- 2022 at India Expo Dubai.

The emotions and feelings expressed in this song are outstanding, bringing us together and making us proud of the love that everyone should have for their nation.

The Rooh fell in line and mesmerised the audience, making them feel and love this song and giving it the feel of an anthem.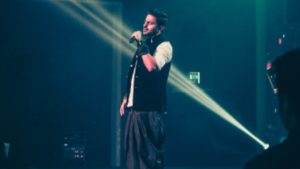 Anupam Nair, the lead singer of ROOH. He breathes the music like air and this feeling makes them the best musicians in Dubai. Also, comes from a defence services background and for the band this was an opportunity sent by destiny.
This was their second gig at the expo. They had performed at the Millennium Amphitheatre on the occasion of Diwali.
As the best Indian live music band in Dubai, they had the huge onus of representing India to a diverse audience.
They were the only Indian band from Dubai who were called to represent India at the Expo. ROOH, lived up to their expectations by singing songs in multiple Indian languages- Tamil, Telugu, Malayalam and Hindi. In 75 minutes, the entire audience was grooving and singing along. And this unique diversity is far different from other bands in Dubai.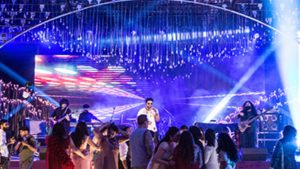 Even after the performance got over, the shout for "encore" reverberated in the entire Expo. The gig made ROOH newsmakers as the band was featured across websites and news channels.
This huge success led to a second invitation to perform at the Expo on behalf of Indian Pavilion, on the occasion of Republic day – 26th January- 2022. This time, ROOH sang their soul out for India. 
Such was the power of their performance that the audience matched them in fervour and spirit. Emotions overflowed as shouts of encore resounded in the heart of every Indian long after the curtains.
ROOH's passionate music engages the audience. One cannot produce a magical experience until they connect with the music that is already playing in people's hearts and rouse the same excitement in them.
Without music, a scenario or an event cannot exist. It is essential that the music the ROOH live music band plays connects with the audience. Wedding entertainment in Dubai and India is solely determined by the couple's preferences and the current season's trends. Those who have seen the ROOH band perform would attest to the fact that they are always up to speed on the newest music, but unlike other bands in Dubai, they include the audience in the performance.
The joyful music tunes of ROOH, who are aware of how unique the event is, guarantee to make it a memorable experience for everyone in attendance. We are absolutely top-notch live entertainers in Dubai.