05 Jan

Meet the Winners of the First Masala! Food Awards 2019

And it's a wrap!  More than three months of intense discussions, food trials, arguments and poring over nomination details, online reviews and debating over offline arguments, came to an end with the conclusion of the first ever Masala! Food Awards. The South Asian food scene is one of the most dynamic in the UAE with thousands of Indian and Pakistani restaurants dotting the landscape. So imagine, having to answer the question – who serves the best panipuri? Or the most delicious kebab!

These were the difficult questions we had to answer. Fortunately, after long chatathons over delicious food, we got the solutions. And the worthy winners were finally announced at the first ever Masala! Food Awards that was held at Habtoor Grand, Autograph Collection in association with Bath & Body Works, Trinketz by Cynthia and MMI & Le Cloi.  The party kicked off with Rooh Band – the winner of the Best Band of the Year award at last year's Masala! Awards – performing a medley of hits to get 'em grooving. Soon the serious business took over as host Nitinn Miranni, stand-up comic, emcee and founder of Komic Sutra, opened the show. From then on, it was tense moments for some while it was a time to rejoice for others as the winners were announced from among the nominees. Just FYI, there were 12 categories and 5 nominees shortlisted among the thousands of entries!
STREET FOOD RESTAURANT OF THE YEAR
They have been around, making one delicious snack and mithai after another, for nearly 100 years! Crunchy paanipuris, sweet and tangy bhel, melt in the mouth khandvi and all those gorgeous mithais –no one can eat just one at Puranmal restaurant.
CASUAL DINING RESTAURANT OF THE YEAR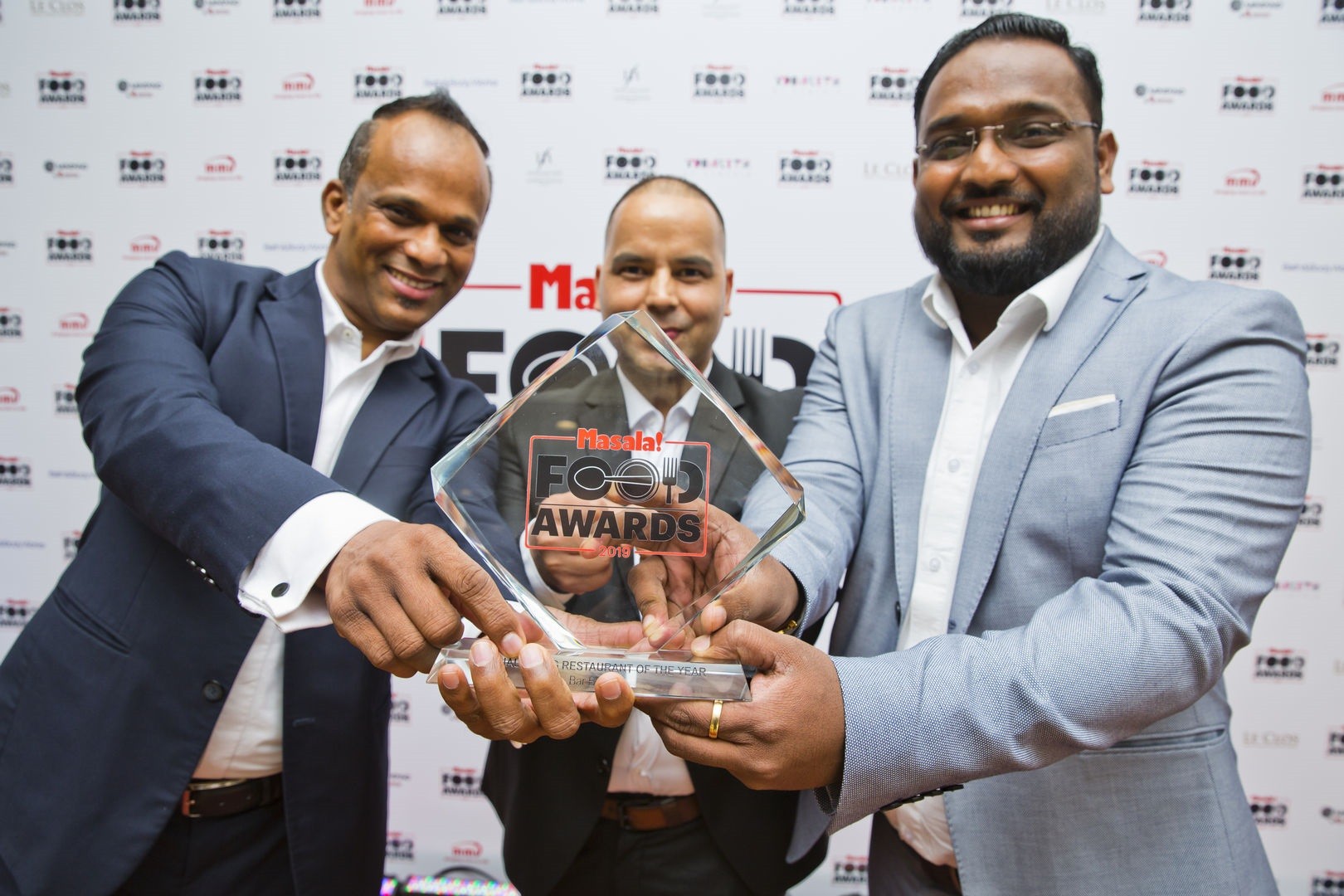 CASUAL DINING – Bar Baar – Masala Food Awards 2019 – Habtoor Grand Resort Hotel, JBR , Dubai (photo by Ajith Narendra) ( ITP Images) Masala Food Awards 2019
It's trendy, it's fun, it's buzzing and it has live entertainment. What more do you want form an Indian gastropub for an after work dinner or a catch up with friends? This is one place you can't be satisfied with just one visit, you need to visit…erm.. Bar Baar.
PREMIUM CASUAL RESTAURANT OF THE YEAR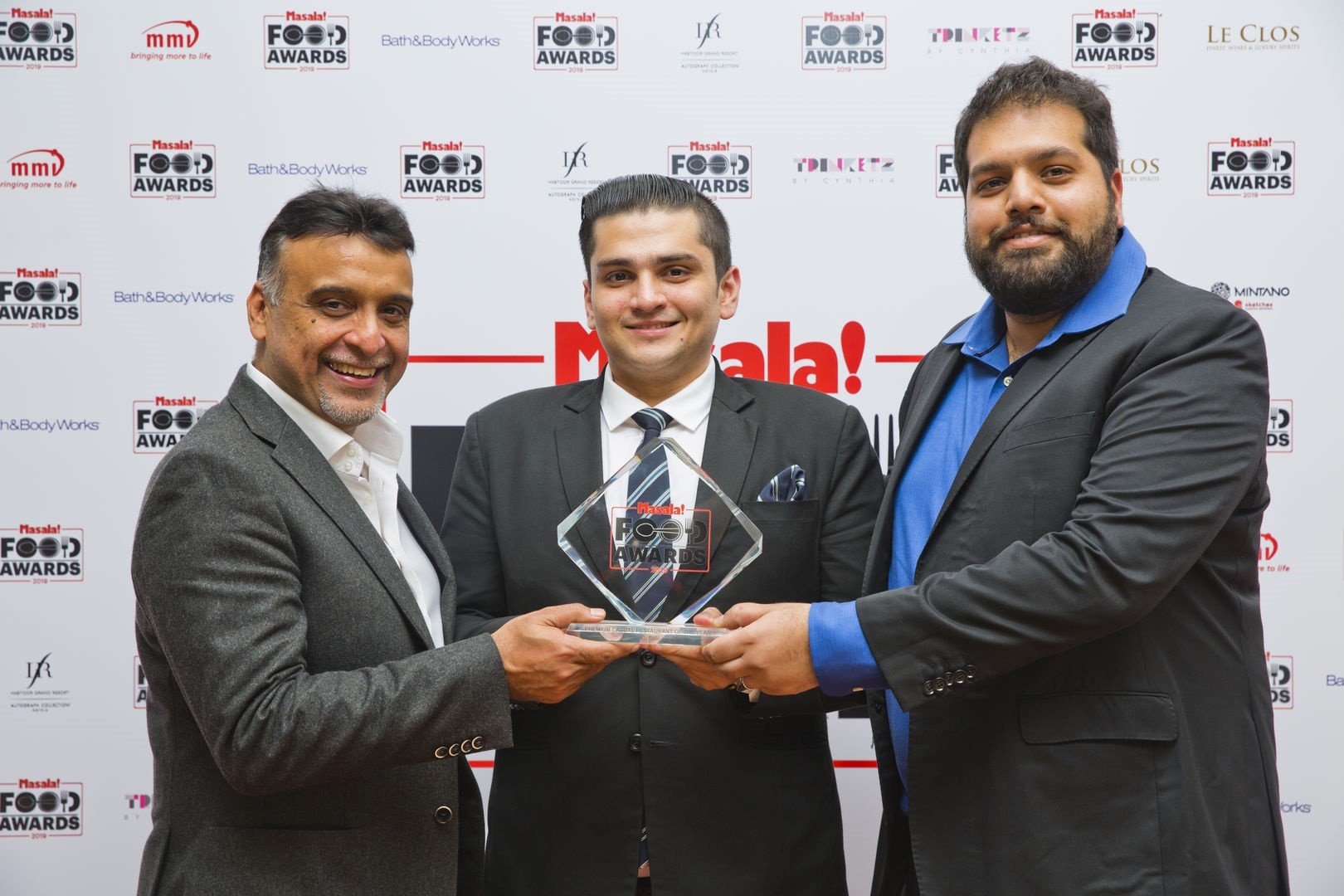 Mumbai meets Manhattan, Indian tastes wrapped in international package, call it whatever you want but once you taste this quirky, chic, crazy food you are forever Farzi-fied. The Farzi café story began in India but it sure has taken Dubai shores by storm.
INDIAN NIGHT CLUB OF THE YEAR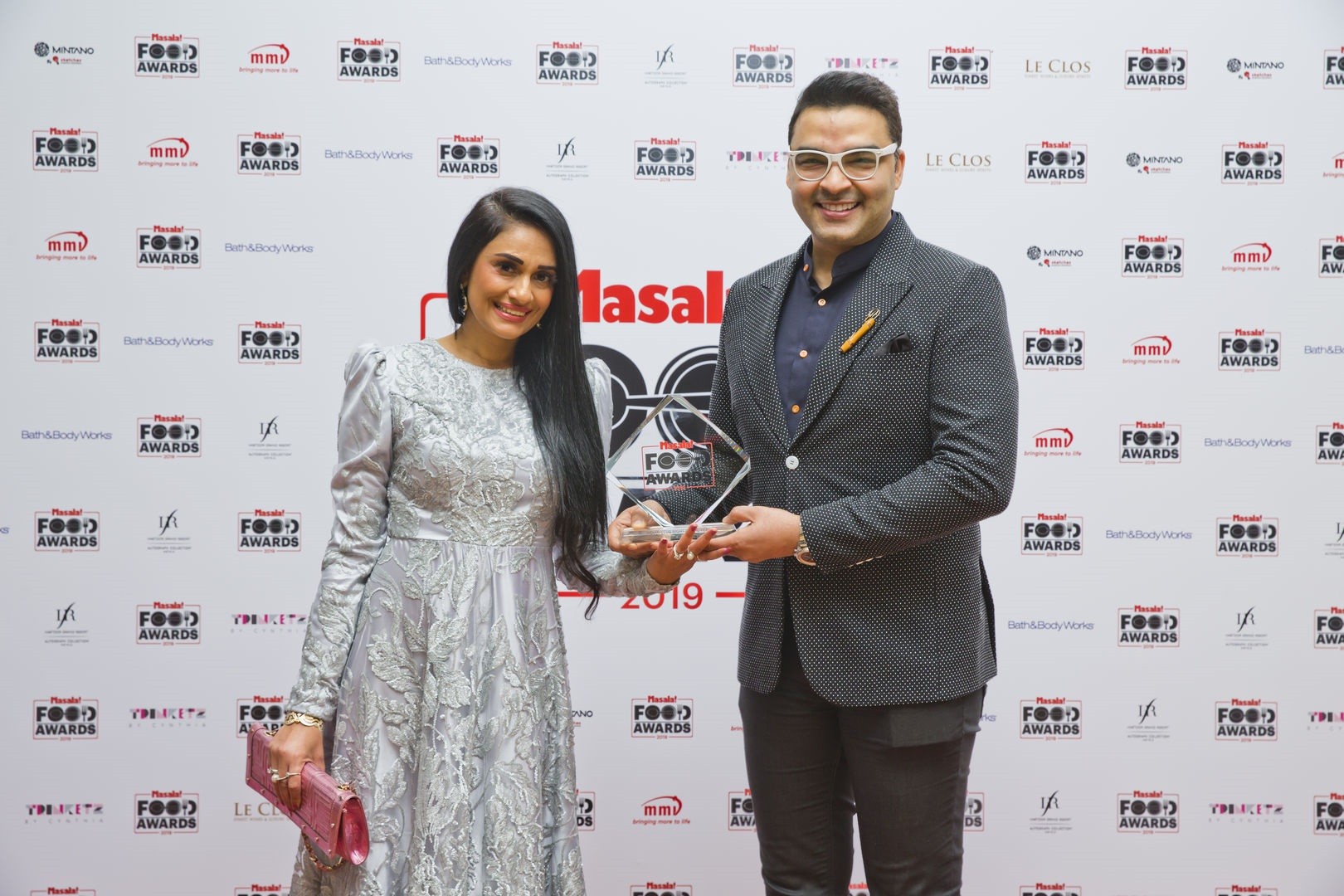 INDIAN CLUB NIGHT – Maya at VII – Masala Food Awards 2019 – Habtoor Grand Resort Hotel, JBR , Dubai (photo by Ajith Narendra) ( ITP Images) ;Masala Food Awards 2019
The best Bollywood tracks, perfect fusion drinks and bar bites and offering unforgettable night outs with a desi twist. Maya Nights offers it all – a night where Arabic, pop and Bollywood music meet to keep you swinging through the night.
THEMED RESTAURANT OF THE YEAR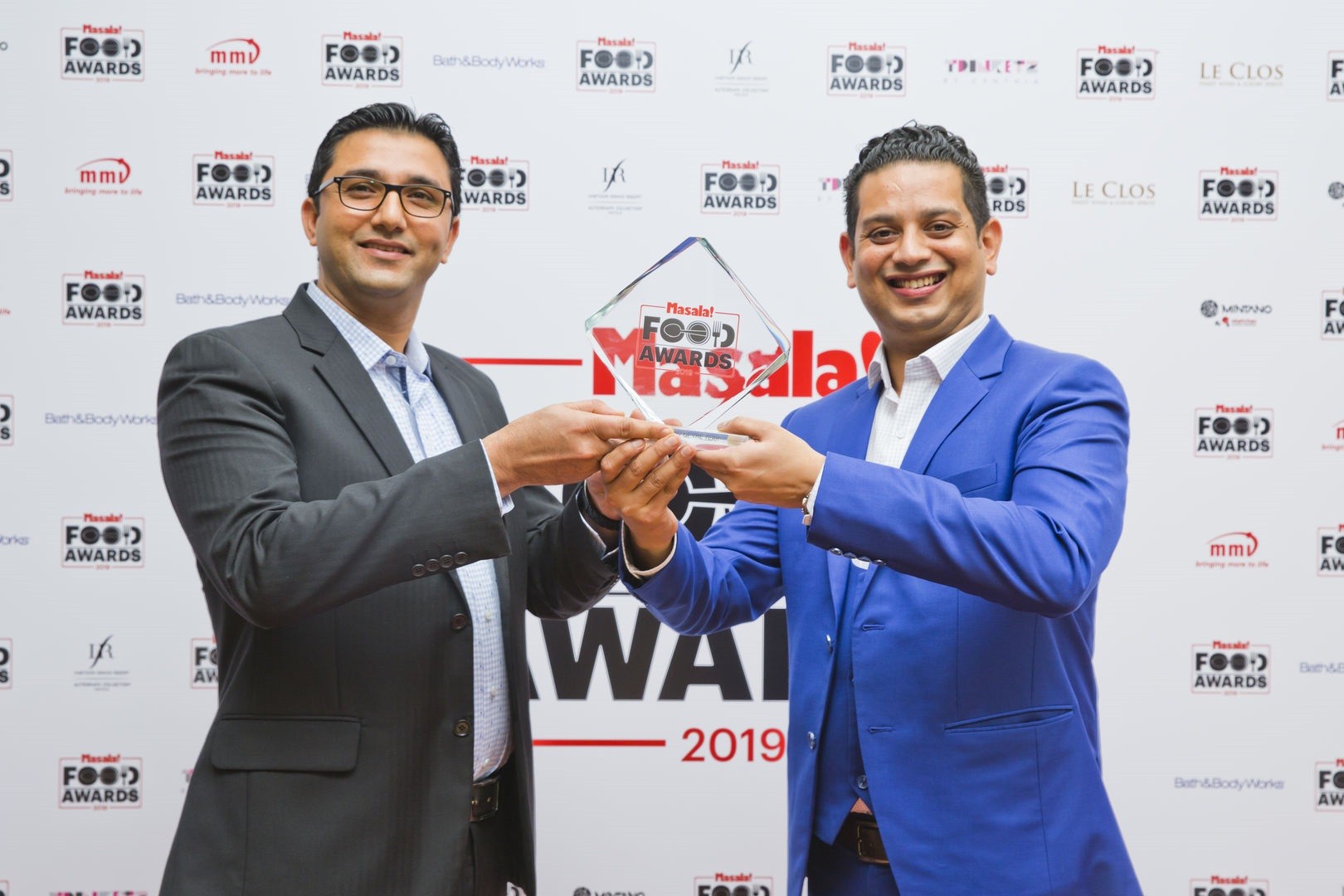 This is a character-led gastronomic destination. It has a fictional princess, Mohini Singh, welcoming you, giving you a feel and taste of exotic India. A huge hit with western expats, Little Miss India is one of the best restaurants offering Indian food at the Palm.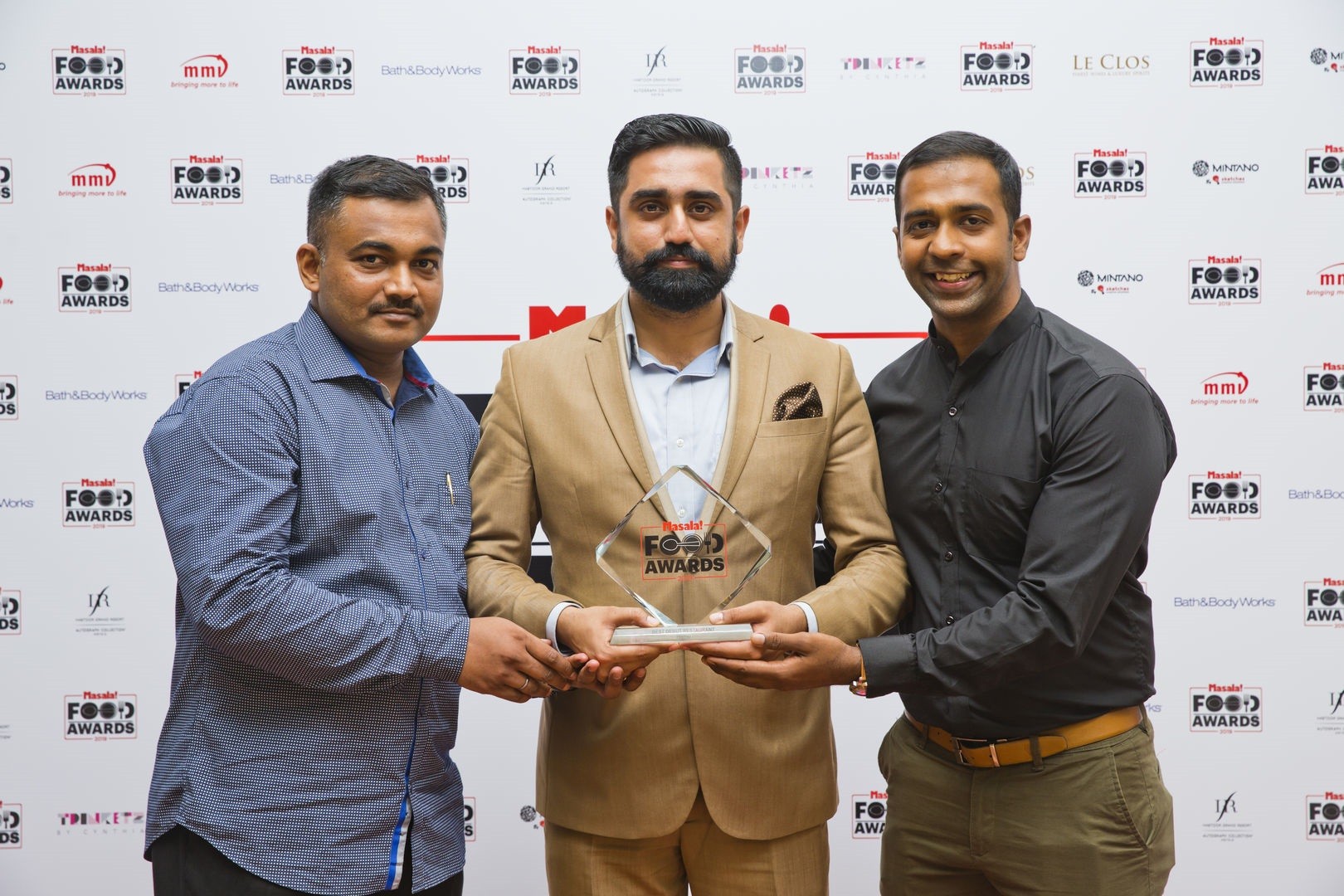 Hitchki believes in regional cuisine served with quirky names and themes. Bas Kar Pagle Rulayega Kya, Ulta Punjab, Aamrish Puri, Skewer KeBacchon, Tumse Na Ho Payega – are not names of Bollywood villians but are delicious dishes that you find on the menu! It's all about fun, music and delicious food at this fun place.
His instagram account is as famous as his cocktail. Go to his restaurant and you will be entertained by his tales and his adventures. And when he mixes a drink for you, be rest assured, you will be high! Bhim Sen Gupta from Indya by Vineet sure can mix them like none other.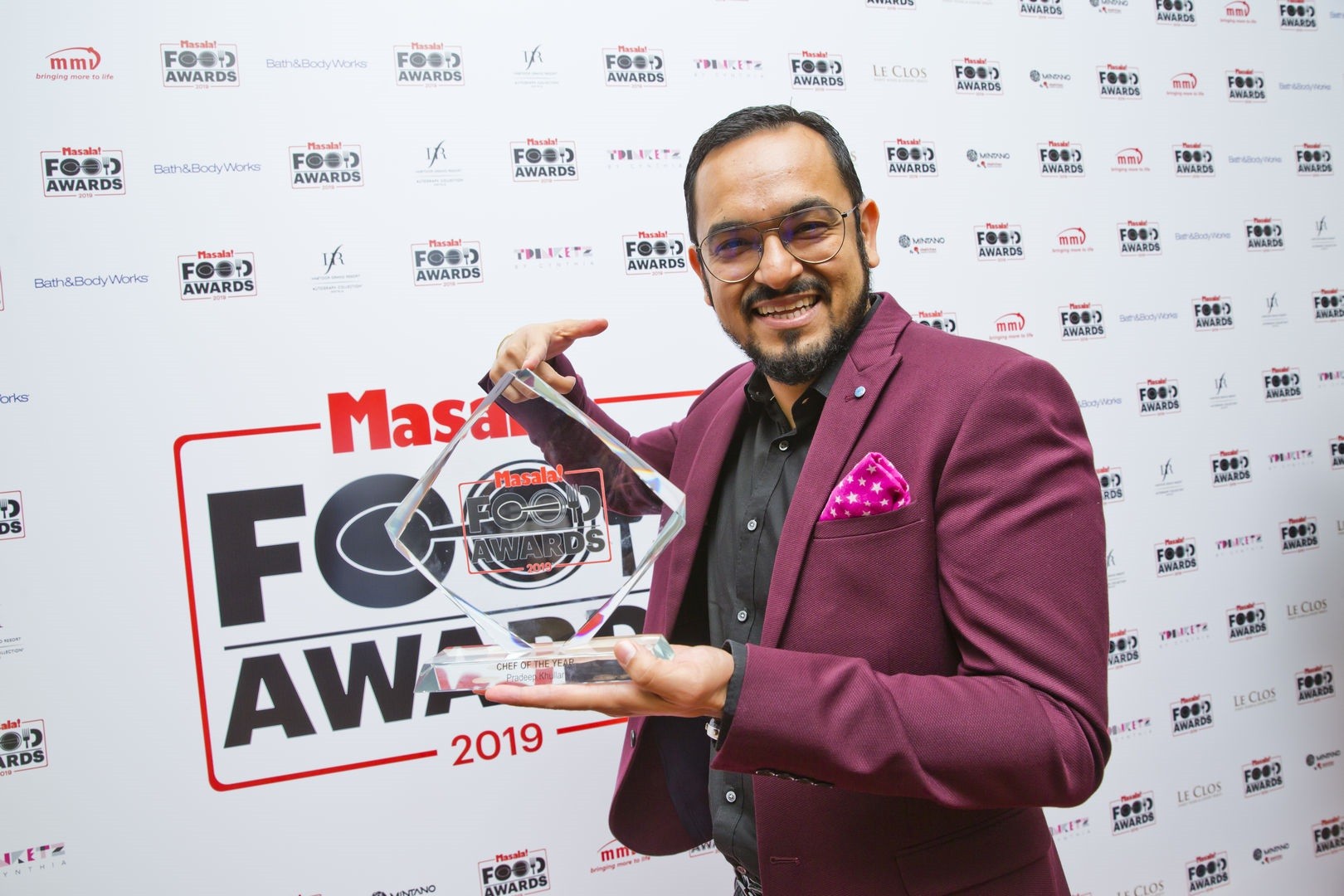 Pradeep Khullar, from Mint Leaf of London, who loves doing crazy things to food. A simple Panipuri gets a Japanese twist with a hint of wasabi. Or the exotic duck meat gets transformed into a kebab. Pradeep has contributed to the success of Indian Accents being featured on Asia's top 50 restaurants for three years, award wins for Best Modern Indian from Hindustan Times and he went on to secure the  title of 'Top Chef of the Year' award for Excellence in North Indian cuisine in 2014, before his move to Dubai.
BEST RESTAURANT INTERIORS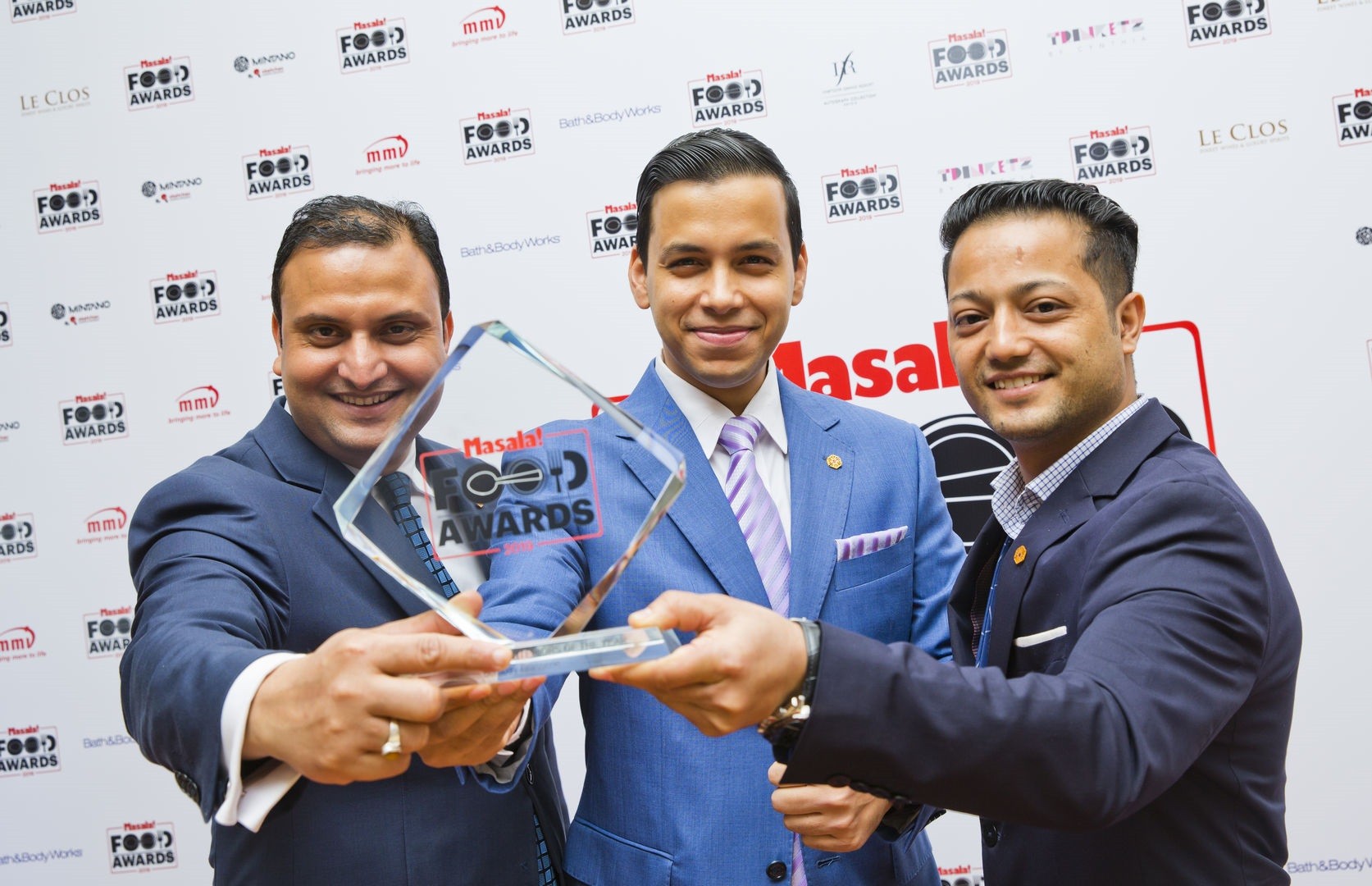 Taj Dubai's signature restaurant is a tryst between classic and contemporary. A dining experience here, promises drama, authenticity and innovation with a live open kitchen, vibrant oversized art and a botanical bar concept. All very fashionable and chic.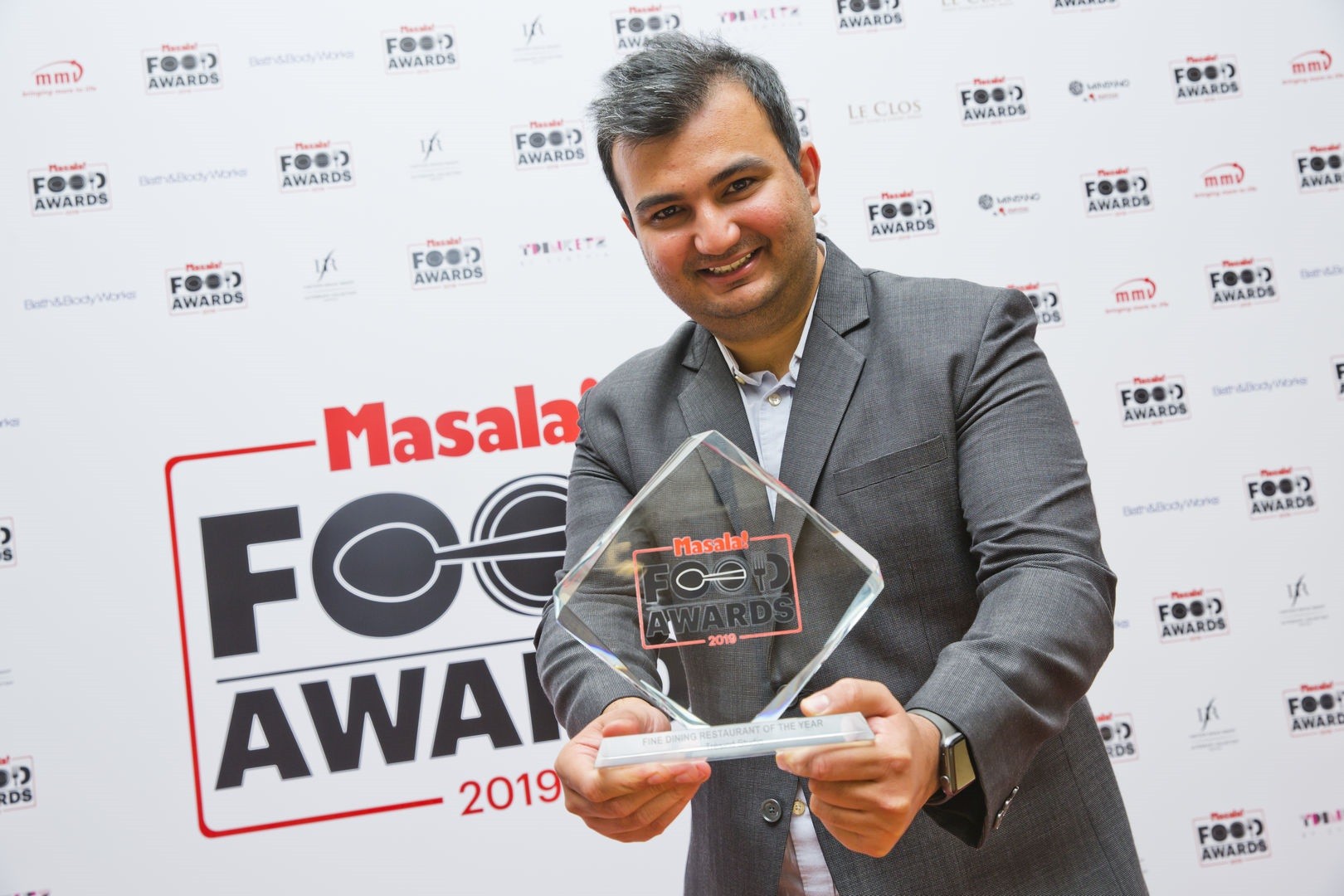 A meal at Tresind Studio is seriously epic. Last year, the parent brand even went from Dubai to India – probably for the first time, taking an Indian restaurant born in Dubai, back to India. Refined, audacious, ground-breaking are just some of the terms that come to mind when you have this inventive food that turns Indian cuisine into a work of art. Tresind Studio's chef Himanshu Saini's experiments with Indian food with global panache, has made him a favorite among foodies.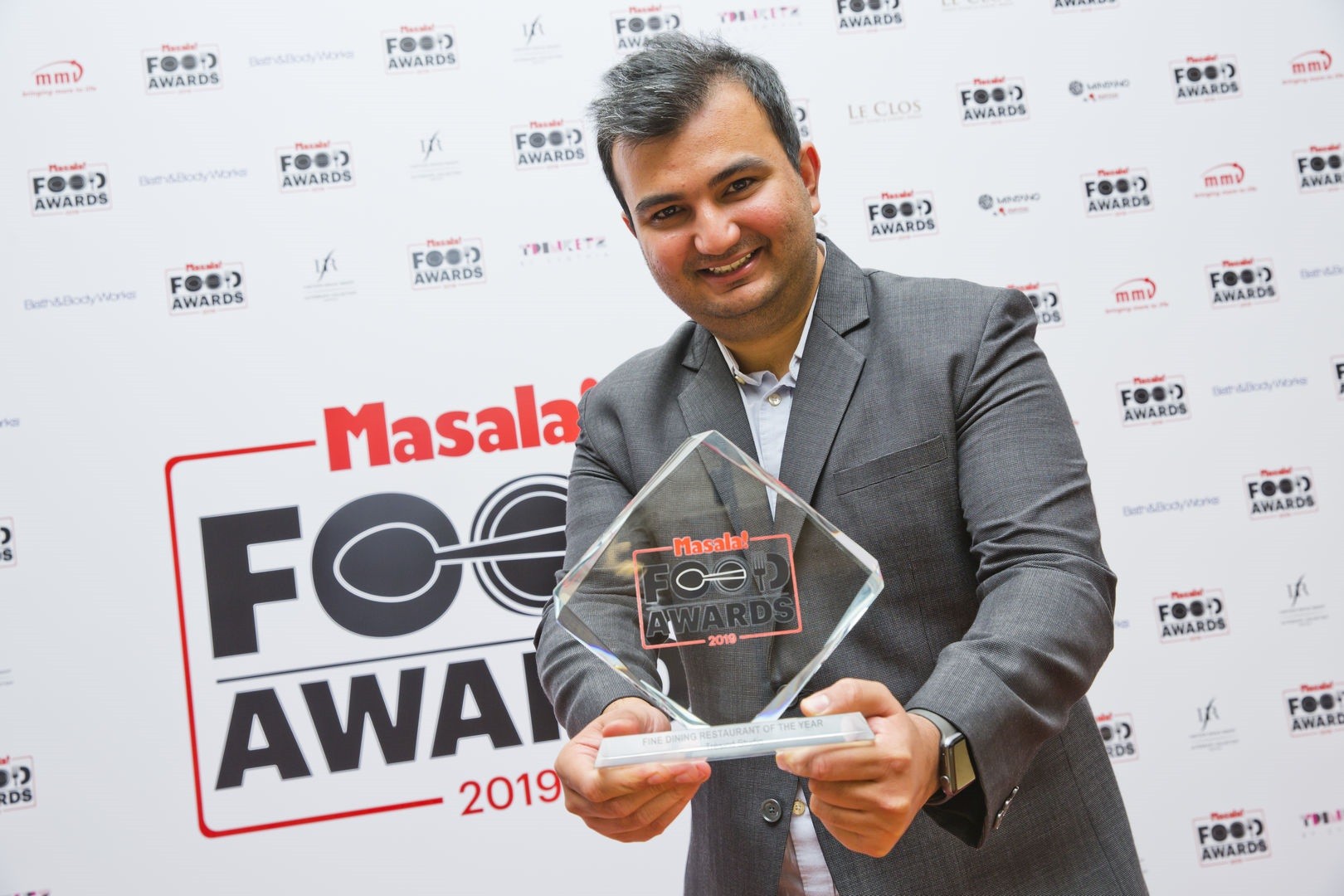 Not for nothing is he called the 'czar of Indian cuisine'.  You can credit Zorawar Kalra with introducing foams, spheres, gels and liquid nitrogen in your food. As a serial entrepreneur, he is counted amongst one of the youngest, successful restaurateurs of India. He is the first to win the Restaurateur of the Year at GQ Men of the Year Awards, 2017, has been recognised amongst India's Hottest Young Business Leaders by The Economic Times and he has also been a judge at MasterChef India. Zorawar's trendsetting brands Masala Library by Jiggs Kalra, Farzi Café, Made in Punjab, Pa PaYa, MasalaBar and Kode, have taken Indian food to an international level.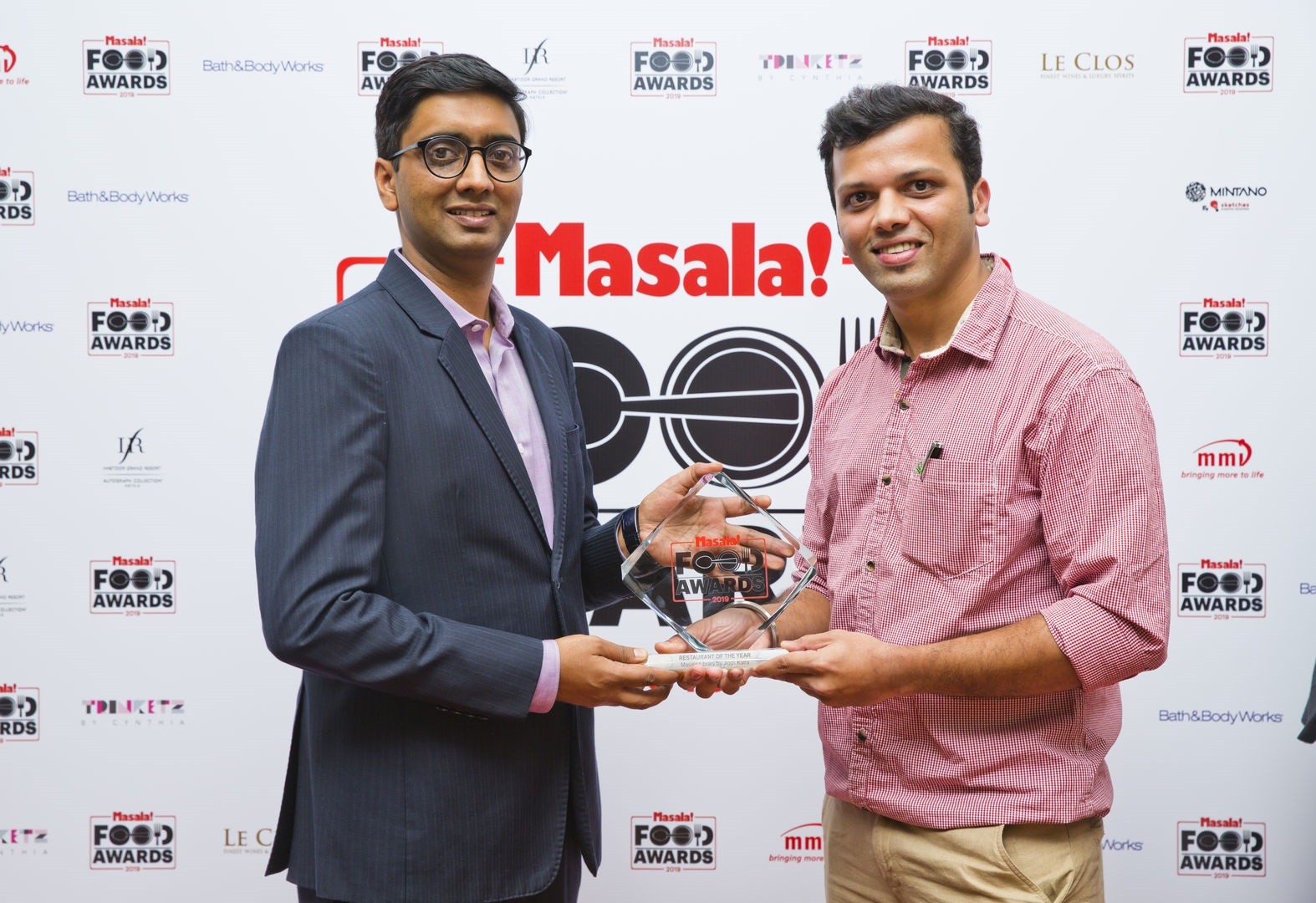 This restaurant is the magnum opus of the late culinary genius, Jiggs Kalra who is known as the 'taste maker to the nation.". Last year, when he passed way, it was an irreparable loss to the Indian culinary scene. But his legacy lives on and has made its mark even in Dubai in the hearts of discerning foodies with Masala Library by Jiggs Kalra at JW Marriott Marquis Dubai.